The beginning, year 1989 ...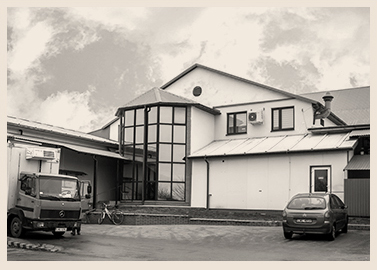 P.P.H.U. GRAMAR Ltd. is Mr. Krzysztof Łojewski's company with family roots. The origins of the company's activities are based on the purchase and slaughter of animals in Koszoły – the home of Mr. Łojewski. Over time, the dynamic company has evolved into a limited liability company, whose major shareholders are Grażyna Łojewska and Krzysztof Łojewski.
Since 2001, the company owns a modern slaughterhouse which meets national and EU veterinary requirements. The company has got a certificate of BRC (British Retail Consortium standards) – which confirms fulfilling the highest quality requirements and safety of the food produced. The activity of the company is slaughtering of pigs and cattle. The capacity of the plant is 350 pigs and 230 cattle a week.
Since 2007, the company has leased the meat processing plant which now is the manufacturer of over 200 high quality products produced according to traditional Polish recipes. High quality of product range is based on the HACCP system, appropriately qualified and disciplined staff and a proven and reliable machinery park for meat processing.
GRAMAR works mainly on the local market, within the Lublin province, but we also have permanent contractors outside the province and the country. We have export permits to countries of the European Union and third countries.